First of all a movie like you have never seen before.
It is the first movie ever to use imotion capture, making expression of real actors & actress real in a movie like never seen before. With help from the guy's of Lord of the Rings and with there knowledge they, together made one of the best original movies ever.
[size=150]Avatar[/size]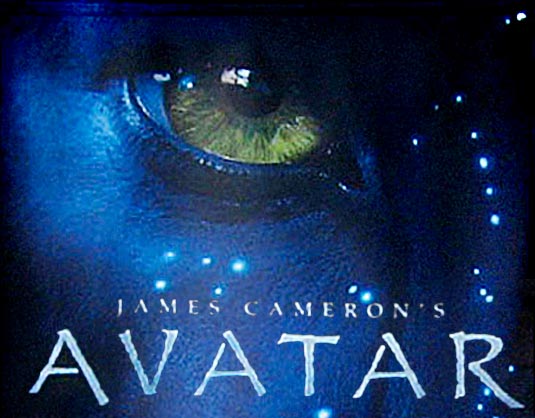 Review
This movie is all about a soldier who falls in love with a local Na'vi and how he tries to find a purpose in his life. It all begins when out of a sudden his brothers dies. His brother was selected and trained for more then 3 years for a secret mission. Millions where spent on the project and it seems it was all for nothing until they find out he has a twin brother called Jake Sully.
Jake Sully feels useless on earth and decides to go on this mission, not knowing what awaits him. Soon when arriving on Pandora he meets Colonel Miles Quaritch.
A determined and trained mercenary who knew what needs to be done.
Jake has anything over to get his legs back. He meet the team of scientists and soon starts with the project. he goes into a device for the first time ever and downloads to a half human and half Na'vi body. It is getting used to, as it is hard to control what you do.
But after a while Jake has it under control and feels the strength and abilities of the alien body he is in. He soon gets in contact with the Na'vi having him self almost killed by the creatures in the forest. He has to earn there trust something very hard to do.
Every human on Pandora is a mercenary pure for the billions of money they could make harvesting a very rich meterial there. But a very large deposit of this material is under the sacred tree of the Na'vi. The Na'vi have to leave or fight because the humans present there where ot thinking of leaving that amount of money un touched. Jake finds this a bad idea, a war would break out if the humans attacked there holy tree. Jake starts to feel more and more like the Jake he was is a dream and who hi is as Na'vi is the real world.
He doesn't know who he is anymore, more and more he gets closer to the Na'vi tribe.
But it was not long that he could live in this perfect world. Jake soon had to make a choice between his own race or that of the Na'vi, either way war was inevitable.
Avatar is a movie like you never have seen before and is definitely a movie worth watching. The story is not impressing but the pictures are break taking. Its a world made out of nothing. Pandora looks very real and impressive, only the creatures and how the interact with the Na'vi is brilliant. Mother nature is also present and is there to make sure everything is balanced and in order.
Avatar is out there in far space, waiting for us to find.
This movie deserves a great:
[size=150]
9.8
[/size]
for a 100%.

I hope you enjoyed this simple review.